Flowstone Industrial Flooring Limited were contracted to carry out the floor preparation of a concrete surface and apply an epoxy resin coating to units 6-8 and 9 at Central Trading Estate in Chester; a site which house numerous industrial and manufacturing businesses and work spaces.
Our task was to recommend and install a flooring system that could withstand the use of heavy machinery and large pieces of equipment being ferried around within the work space. In addition, the flooring system would have to be resistant to spillages and be durable enough for heavy footfall.
Specific Requirements of the Project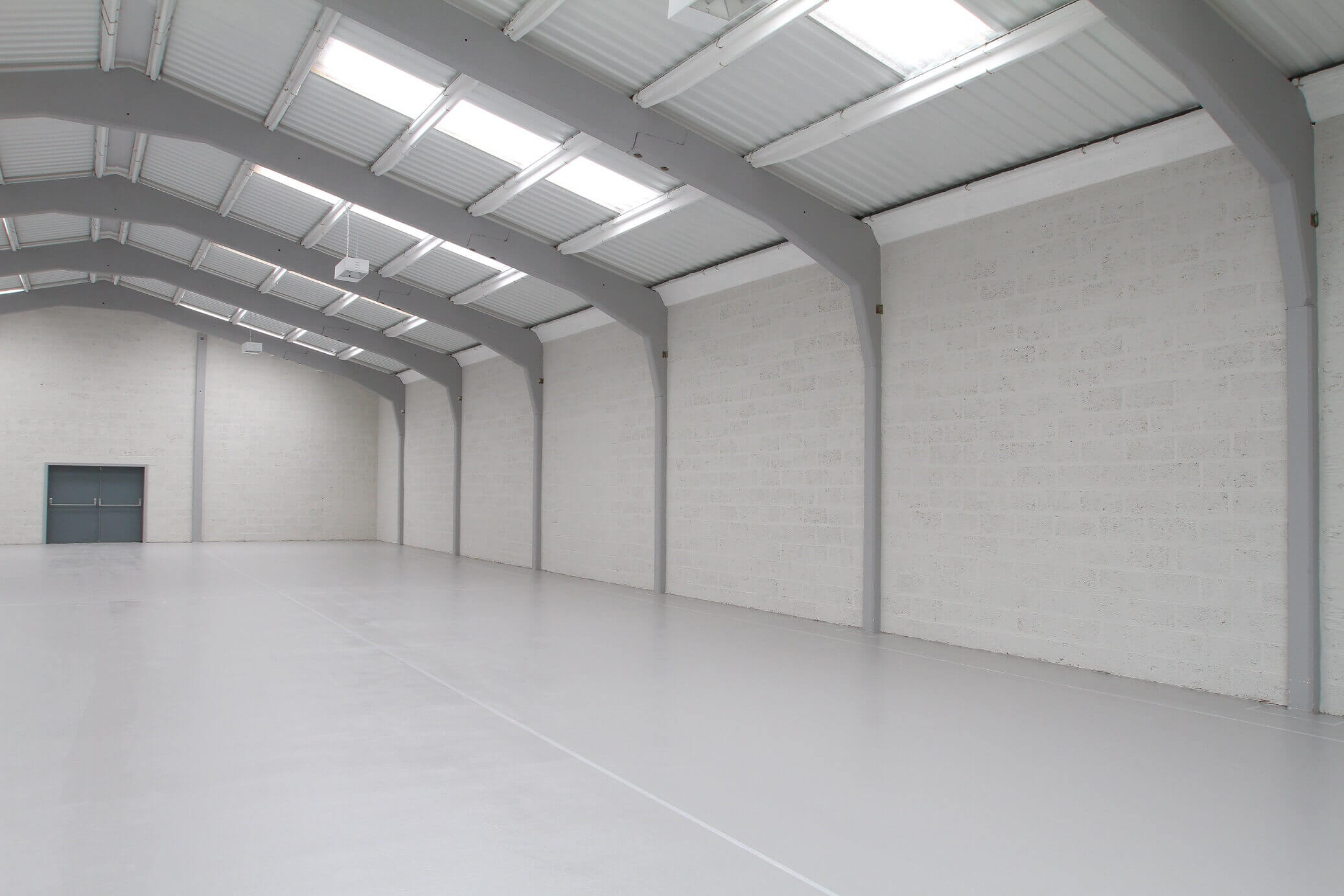 The units measured a total of 1,350 sqm. The Client required a hard-wearing flooring solution suitable for frequent forklift and pallet truck traffic. Flowcrete's Flowcoat SF41 composite system, which comes with a 5-year manufacturer-backed warranty, was specified for the purpose. Additionally, 505 metres of epoxy jointing compound were installed in order to complete the floor and achieve seamless floor finish.
Preparation and Completion of Agreed Works

Our installation process began with full mechanical concrete floor preparation carried out by using our Blastrac shot-blasting machine. Additional preparation was carried out using diamond grinding to surface edges and to remove tile adhesive residue. The whole surface area was thoroughly cleaned and keyed using the diamond grinder and shot-blaster in preparation for the new resin coatings.
We then proceeded to apply Flowcoat SF41 composite system.  2 coats of Flowcoat SF41 epoxy in Light Grey finish were applied, including quartz scatter between coats. The final system measured at 2 mm thickness with a textured, hardwearing, non-slip finish.
Works were completed within the agreed timetable and we are proud of the finished result – a hard-wearing, aesthetically pleasing flooring solution suitable for manufacturing and industrial use.
If you have a similar project requirement, please get in touch now via telephone: 01978 790 186, e-mail: [email protected] or you can pop over to our contact page and get your project on the way to completion.