As a leading provider of industrial floorings we are able to provide our customers with a wide variety of product options. Our independent contractor status enables us to provide customers with the most appropriate solution to for their environment.
With Health and Safety being a crucial element of your operations, we understand how important maintaining high standards of safety is in your workplace.
With many production factories, especially those in the automotive sector, its important to continue brand standards and image throughout the entire process. One of the most prominent methods of displaying your corporate image in an a workshop is via your industrial flooring.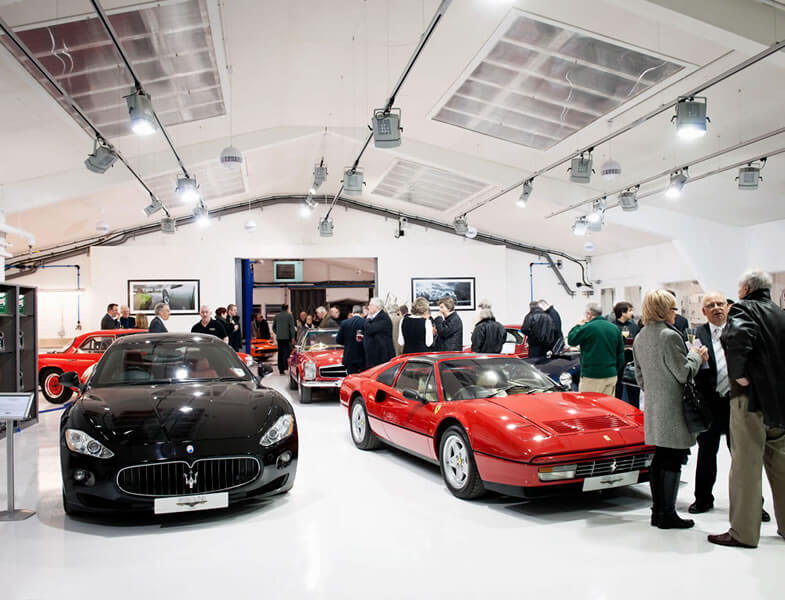 We understand that automotive production run to very strict and tight schedules, and that it might be expected that applying a new floor will be time consuming. Don't worry though, we can apply a quick drying screed, ensuring minimal disruption to your operations: our fastest screeds can dry within a matter of hours!
If you want to ask a question or get a floor painting quote, please call us on 0800 009 6910 or fill in the form below.
One material which may not have been considered for your automotive production factory is epoxy resin screed.
This resilient and durable flooring is ideal for heavy traffic industrial areas. To maintain the highest level of cleanliness on your production line epoxy resin is laid as a seamless layer of screed on top of your existing flooring; this process eliminates joints, preventing growth of bacteria.
Due to the nature of automotive production, the use of oil and other lubricants is inevitable. These products can cause slipping hazards in the workplace if not managed properly, however using an anti slip epoxy resin screed can reduce the hazard of these spills. The features of this industrial flooring makes it ideal for not only automotive production, but also automotive body-shops, garage shops and mechanical repair shops. The HSE report over 8000 injuries and 24 deaths over the last 5 years – taking steps to use appropriate flooring in your workplace can help to reduce these figures.
If epoxy resin screed isn't for you we can offer a wide range of alternatives including polymer, polyurethane, or epoxy pumped flooring, hand-applied polymer screeds. Our floor coatings range from water based epoxy sealants to high build epoxy to polyurethane, depending on the customers specific requirements. For any specialised requirements we are more than happy to create a bespoke order for you.
To help you create your personal brand image, as well as defining designated safety routes within the factory, we provide expert consultancy to provide you with the most suitable floor painting service for your business. Our floor paints are available in a variety of colours, and thanks to our independent contractor status we can supply you with an unbiased solution