Hygienic flooring systems are crucial to create a safe and clean environment for food and drink manufacturing, processing units, cafeterias and catering facilities, and industrial kitchens. One great feature of our factory flooring systems is that we use seamless flooring solutions; many regulations call for this type of flooring for such environments.
Flowstone is approved to supply and install a range of food safe flooring including a new generation of antimicrobial resin flooring. Using a natural silver ion based technology; 'Flow fresh' reduces the bacterial population on the surface of the floor by up to 99.9%. Our hygienic flooring is durable and hardwearing, so you can be sure that your rigorous cleaning regime won't damage your new floor coating.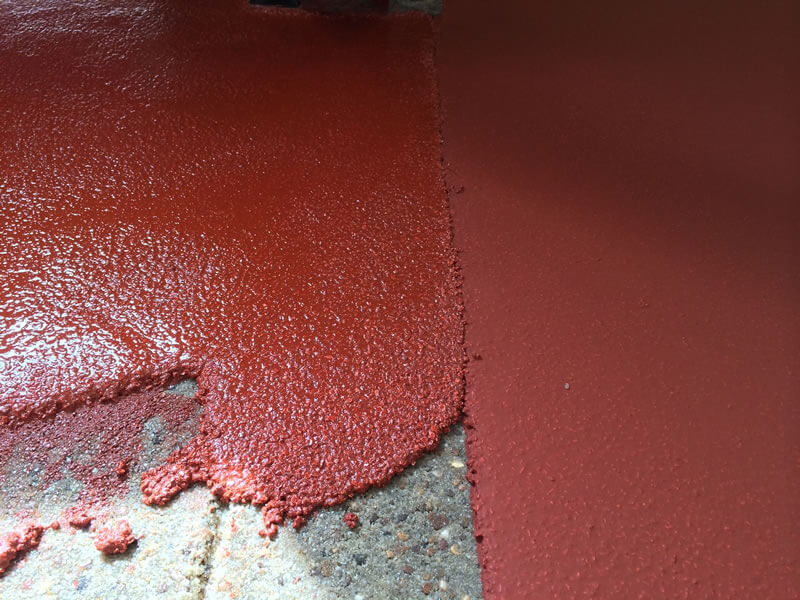 Flooring for food retail industries will have different requirements to food manufacturing plants. Although food retail will have a priority of hygiene and high levels of human traffic resistance, manufacturing plants will also have a necessity for strength of flooring to also withstand the weight of heavy machinery. Some polyurethane and resin floor coatings are quick drying, with only 6 hours required for drying, your manufacturing operation will be disrupted for a minimal period of time.
If you want to ask a question or get a floor painting quote, please call us on 0800 009 6910 or fill in the form below.
Polyurethane flooring solutions occasionally are more expensive than traditional industrial floor coatings. However, being a favourite of Architects and hygiene specialists these products are quick drying and hard wearing, often out living their competitors.
Polyurethane flooring systems have a smoother joint-free finish than other floor finishes, such as vinyl and tile, which often have cracks and crevices perfect for harbouring all that bacteria and dirt! Polyurethane resin is incredibly durable too, resisting an array of sugars and acids as well as steam-cleaning techniques often used in food processing industries.
Combined with Polygene®, a natural silver ion-based antimicrobial that's locked into the resin material, helps to rid the environment of a number of bacteria the floor may come into contact with, this range of food and drink flooring systems achieve one of the cleanest finishes possible.
Meat & Fish Processing
Bakeries
Confectionery
Industrial Kitchens
Cold Stores
Cafeterias
Dry Processing/Packaging
Warehousing
Breweries