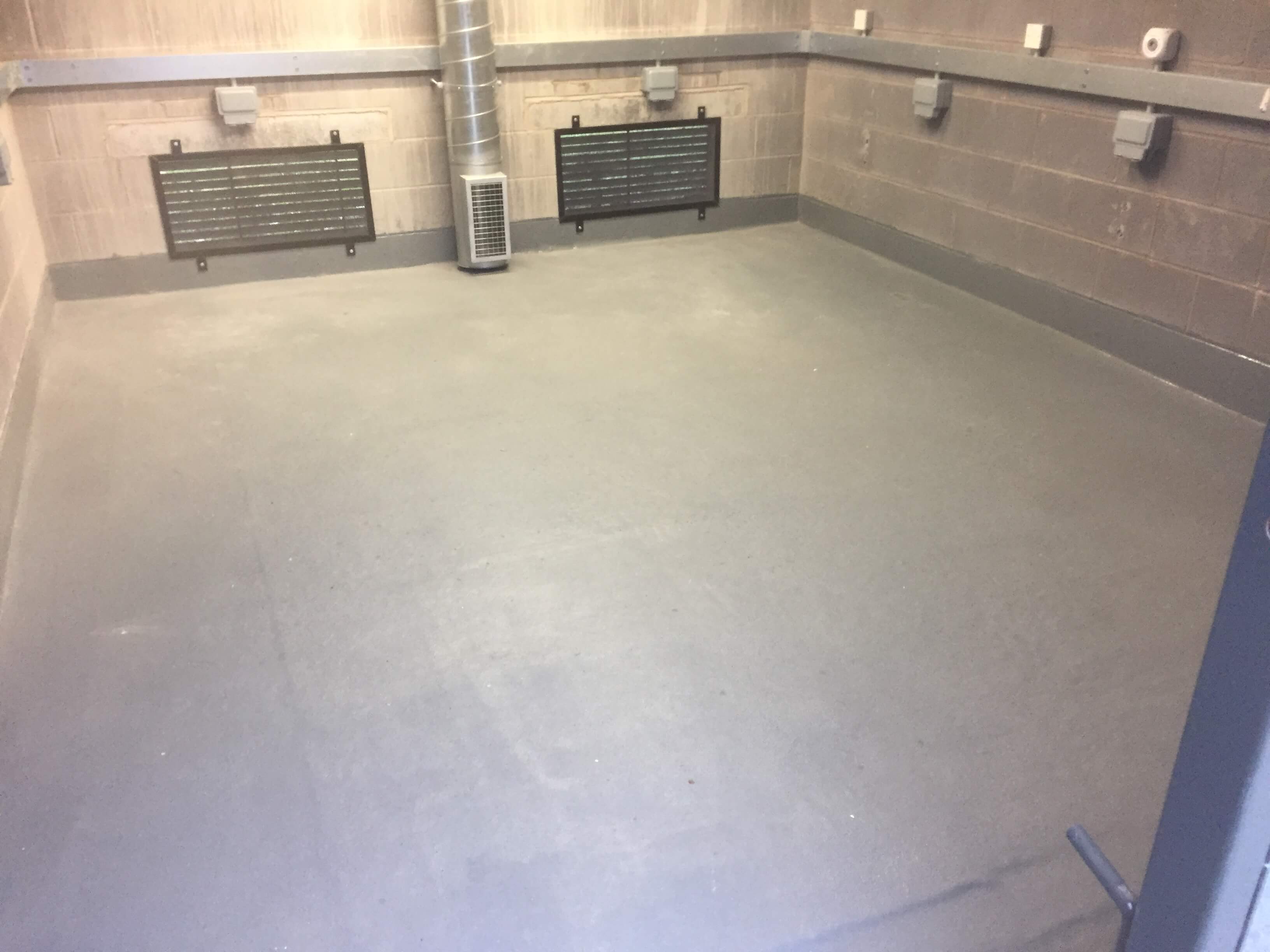 Chemical Resistant Flooring at Christies Hospital
Christie's Hospital Manchester, is one of the largest medical centres for cancer research and care. They have been voted one of the most advanced hospitals in Europe.
Christie's required a Resin Contractor to convert a former refuse zone into a Chemical Bund area
Flowstone was appointed to apply the Flowcrete ATB 300 resin chemical protection system to a newly constructed bund at Christie's Hospital. The new bund area will be used to store a range of chemicals at varying concentrations and therefore a high degree of chemical resistance was required to protect the concrete base.
How does chemical resistant flooring work?
The corrosion protection system comprises a range of seamless resin systems based on the unique ATB-300® shrink free modified vinyl ester resins. They can withstand aggressive environments and provide the ultimate corrosion protection against highly concentrated acids, alkalis and solvents.
• High mechanical and thermal shock resistance;
• First class resistance to most acids, alkalis and solvents;
• Shrink free imposes no stress;
• Withstands abrasion and impact;
• Resistant to cracking and crazing;
• Exceptional temperature resistance;
• Fast cure minimises downtime.
The finished coating
The end project is durable and the finish of this system is perfect.
Environmental legislation places great emphasis on both internal and external protection of chemical storage and production facilities as well as bunding around them. The ATB 300 system meets all safety considerations for industrial production and prevention of pollution. Project Quality is guaranteed as Flowstone are part of the global network of Flowcrete ATB-300® specialist applicators.
Why use our our contractors?
Flowstone are recommended for delivering our projects on time and to budget. We can be called upon to work within hours that do not disrupt your business and all chemical resistant floors are guaranteed for our clients peace of mind.
If you would like to discuss chemical resistant coatings for you premises call our team on 01978 790 186.