Flowstone specified a bespoke flooring solution for the owners, with an epoxy self-leveller laid in 4mm thickness in white, overcoated with two coats of a UV stable clear resin sealer to ensure the white finish did not tint with the daylight over time.
It took Flowstone seven days to complete mechanical preparation works and install the epoxy self-leveller. Spellbound had the workshop, showroom, engine prep room, stock room, engineering workshop and panel workshop which combined totalled 750 square metres completed within the seven-day project.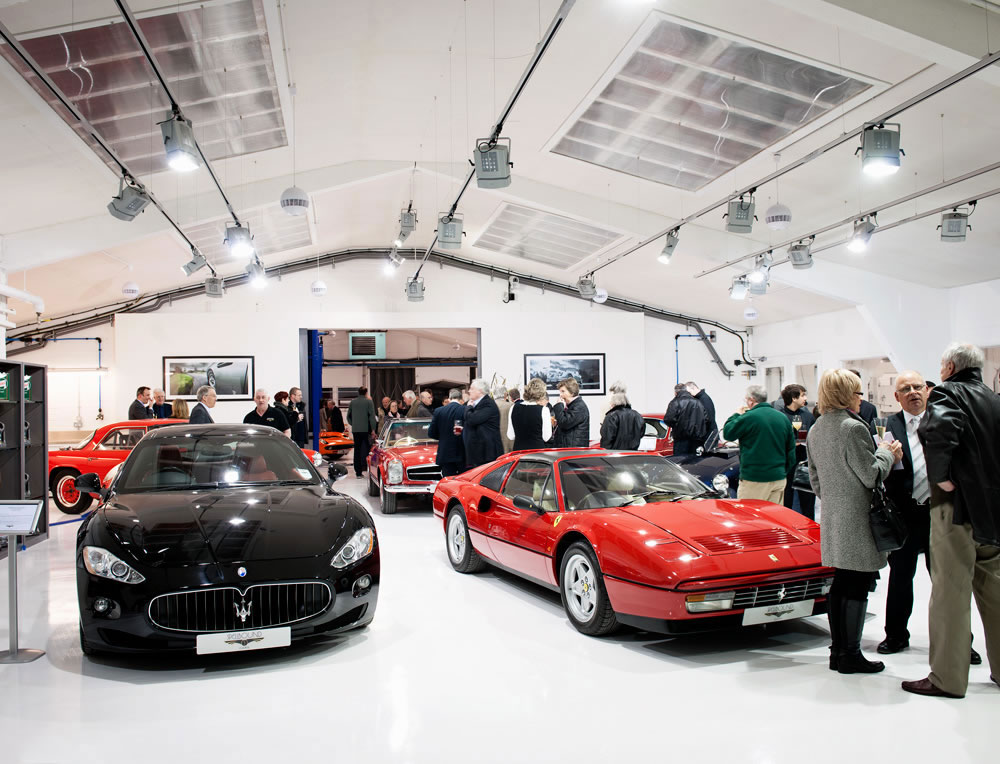 Flowstone is able to offer a range of innovative polyurethane and epoxy flow applied flooring systems which are hygienic, easy to clean and maintain as well as offering excellent wear and chemical resistance. With a typical thickness of between 2 and 4mm, epoxy self-levelling systems are suitable for use in a variety of environments including automotive repairs, engineering and chemical processes, clean rooms, retail, education, healthcare and hospitality flooring. They are ideal where a new floor surface is required or to cover indentations from previous fixings and are able to withstand years of regular footfall and frequent fork lift truck traffic.
With options for epoxy, polyurethane, flexible polyurethane, UV resistant and anti-static seamless applications there is an epoxy self-leveller for most environments. They are also available in a wide range of colours as standard with bespoke options available upon request.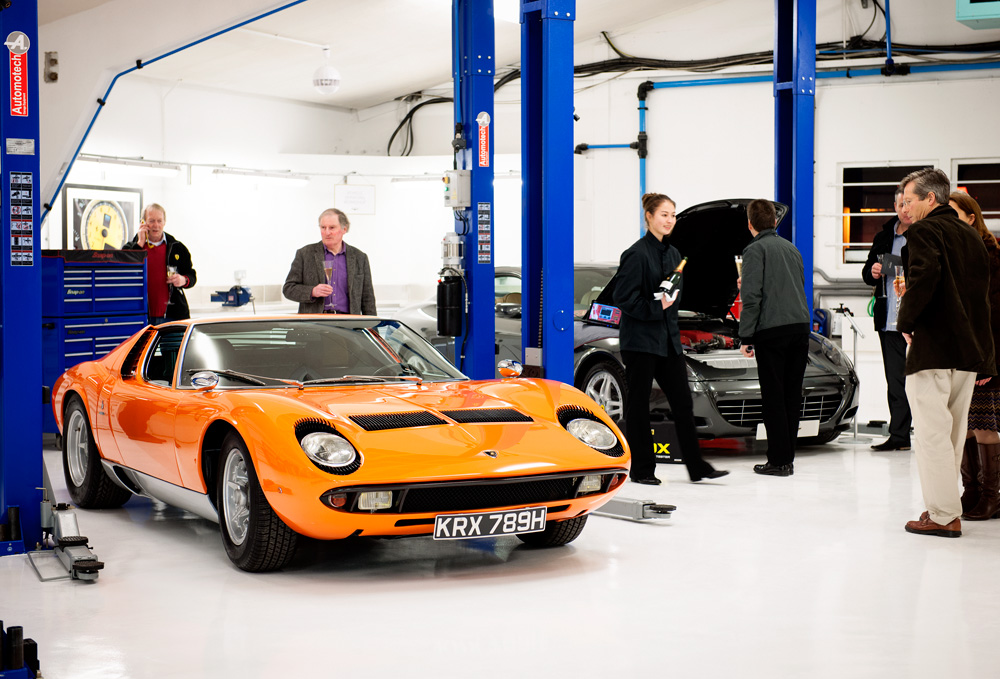 Over 200 classic car enthusiasts and local business people came along to the launch evening to explore the completed workshop. The Spellbound team were at their stations, engaging with their guests on the various disciplines that the workshop has to offer. Champagne, canapes and music provided by a live jazz band complimented the experience.
Managing Director Michel Erwich says: "Spellbound Cars was borne out of the sheer joy of driving and owning classic and Ferrari cars. Our passion, to preserve, restore and maintain rare and valuable machines, has led to the creation of a workshop committed to achieving the highest standards of craftsmanship."