The prestigious car manufacturer, Jaguar Land Rover recently chose Flowstone to provide a new resin floor finish at their Solihull plant in Lode Heath, West Midlands.
This huge facility sits on a 300-acre site and employs over 9,000 people in manufacturing.
The Solihull facility has benefited from massive investment in the run up to the launch of the fourth generation Range Rover in 2012 and second generation Range Rover Sport in 2013, following the installation of a new aluminium bodyshell production facility.
The plant has now been designated as a "centre for excellence" for aluminium body technology.
Job Overview
The main production space had recently received a brand new concrete base in a floor area comprised a total of 2,179m². The team at Jaguar Land Rover now required an oil and chemical resistant coating that could also withstand medium to heavy duty traffic. Or job was to now analyse the types of chemicals used in the plant and recommend the best floor coating that was easy to clean and maintain.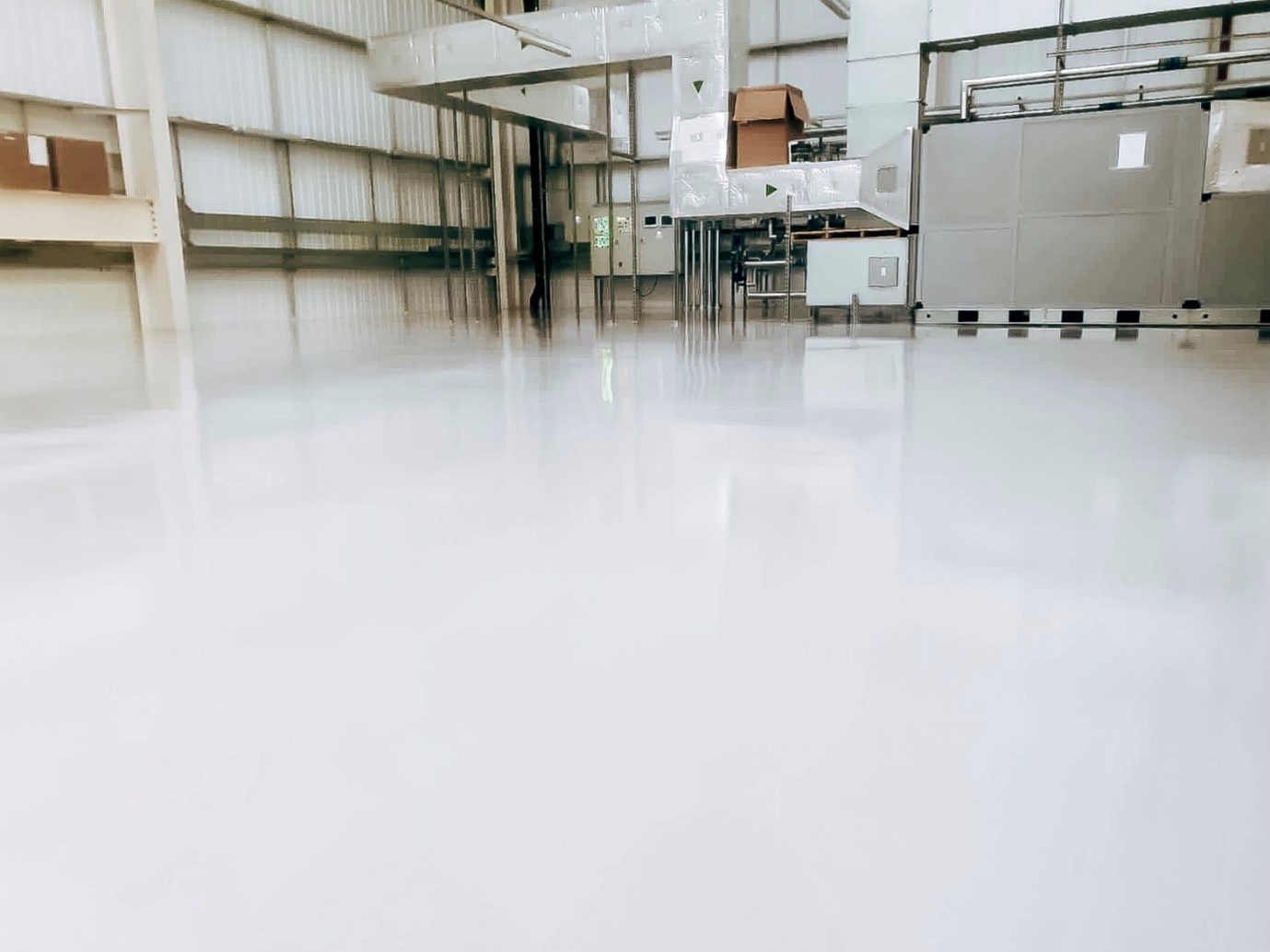 Epoxy floor Specification
After a careful consideration Flowstone specified Virtus Resins Strongcoat, a two part solvent free high build epoxy resin in a Goosewing Grey gloss finish. Strongcoat is a popular choice for vehicle manufacturing environments as we all as commercial garages, showrooms, transportation depots and aircraft hangars.
Flowstone mechanically prepared the existing concrete floors using a combination of Blastrac 2-20DT shot-blasters and HTC 650 HDX floor grinders in order to clean and key the surface in preparation of the new resin coatings. Following the substrate preparation, a single coat of Virtus Resins Flowprime DPM was applied to help counteract residual moisture within the new concrete slab.
Our team then proceeded to apply two coats of Virtus Strongcoat high build epoxy, throughout the floor.
The whole job was completed in 4 separate visits to accommodate the Client schedule.